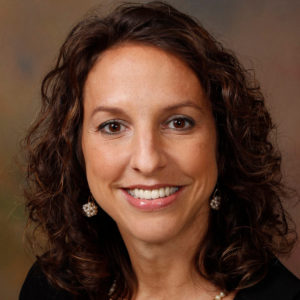 Severna Park Doctor Pursues Personalized Health Care
Eugenia Robertson, M.D. Provides Health Care with Heart
Severna Park, MD – April 15, 2018
Dr. Eugenia Robertson of Severna Park, MD is transitioning to a personalized membership-style medical practice.
Board certified in Internal Medicine, Dr. Robertson has been practicing primary care medicine in Anne Arundel
County for 13 years. She's affiliated with Baltimore Washington Medical Center and University of Maryland School of Medicine.
"Practicing medicine in a traditional primary care practice has given me a lot of experience and satisfaction, but I've found that I can't spend the amount of time with patients that I need to address all of their health issues," said Dr. Robertson. "I'm grateful for the opportunity to partner with patients to optimize their physical and mental health and help them achieve their personal goals."
At her new practice, Dr. Robertson will be providing care under a membership medicine model. The annual fee allows for a smaller practice and more time to individualize each patient's care. Patients can expect unrushed appointments, comprehensive preventive care, and 24/7 access to their doctor by cell phone or email.
About Eugenia Robertson, M.D.
Dr. Robertson earned her medical degree from the University of Maryland School of Medicine and completed her residency at University of Maryland Medical Center in Baltimore, MD. She's board certified in internal medicine, and currently works for University of Maryland Community Medical Group Primary Care at their Millersville location. Additionally, Dr. Robertson is a Clinical Assistant Professor for the Department of Medicine at University of Maryland School of Medicine. She resides in Severna Park, MD with her husband and two daughters, and volunteers with her well known and loved therapy dog, Zoe.
Contact Information
A complimentary meet and greet can be scheduled by contacting the office at 410-544-0053. Dr. Robertson can be contacted by email at DrGenie@GenieHealth.com, or through her Facebook page at https://www.facebook.com/GenieHealth/. Learn more at www.GenieHealth.com.